BUILDING PERMITS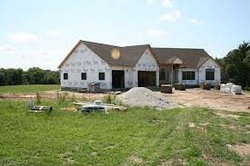 Marion Township requires building permits for any/all construction within the township. The township enforces the Building Code legislation as required by the Commonwealth of Pennsylvania. We use a local Building Code Administrator to insure compliance with the building code. Once the initial application is completed at the township office the information is then forwarded to the building code administrator. The code administrator will contact the building permit applicant to acquire two copies of the building plan, establish times and stages at which an inspection must occur and the fee schedule for his services. Any structure that is over 10X10 or 100 square feet even if it is a pre fabricated shed or building you will need to obtain a building permit.
The cost of a building permit is $25.00. We accept cash, check, or money order. Please make checks and money orders made payable to Marion Township.
How to obtain a buiding permit?


1. Stop in at our office and complete the building permit application.
Office Address:
2275 West Sunbury Road
Suite B
Boyers, PA 16020 (in the same building as McBrides's Pizza)
2. We can mail, fax, or e mail you a building permit application. Once you receive it just complete, and mail in to us with a check, or money order for $25.00 made payable to Marion Township.
Mailing Address:
Marion Township
PO Box 141
Boyers, PA 16020
Phone:
724-735-2637
Fax:
724-735-2637
Email:
marion.twp@zoominternet.net
---
SEWAGE PERMITS
The sewer enforcement officer for Marion Township is Doug Duncan. He handles the issuing of all sewage permits and preforms pit and perk tests and other sewage related activities.

Doug Duncan: 724-679-4860